10 Feb

February 2019 Newsletter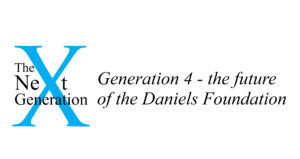 New Opportunity for G4 Involvement
by Sarah Morse, G3
At the December meeting, the board approved a new idea for all interested G4's to participate more regularly in the grant making process. This new approach will increase your ability to participate by offering four opportunities yearly for your involvement, with rotating areas of focus offered for your consideration each quarter.
About three weeks prior to each quarterly meeting, an email will go out to G4's detailing the focus area they are invited to make awards in. The actual grant proposals for the upcoming meeting in that focus area will be attached to the email, as well as the amount of money available to be awarded. Participation will be via a teleconference call about a week later, and the decisions made by G4's on the call will be approved by the board during the quarterly meeting.
Worcester has challenges in many areas, just as most communities do. The board hopes that if you value philanthropy in a certain focus area of your community, you will be interested in supporting programs matching those values in the Worcester community as well, and we are eager to see where G4's would spend foundation funds and hear your reasons behind those choices. We hope that you will see this as an interesting and exciting opportunity to be a deciding voice in grants awarded in the name of our family foundation.
Thank you to those G4's who have been involved in the annual G4 funding process! Your thoughtful consideration of agencies and awarding of grants has made a difference in Worcester. Our hope is that by having quarterly opportunities for involvement and a rotating focus area of granting more G4's will join the conversation, get to know each other, and feel proud of being part of the ongoing Daniels family philanthropy in the Worcester area.
Movers and Shakers Shape Worcester's History
by William Pettit, G3
The Fred Harris Daniels Foundation today is valued at just under $20 million dollars. It did not start out at $20 million, it has grown from the original funding as a result of judicious management by all of the board members over the past 70 years. Additionally that fund has allowed the foundation to support many great causes with millions and millions of dollars…
So, where did the original money come from?
The foundation was created in the year 1949, by the three brothers Clarence, Harold and Dwight, and they chose to name it after their father, Fred Harris Daniels.
Each of the brothers contributed to the founding fund, and while the early years records are lost it is fairly clear that the stocks which made up the original foundation came from at least two of Worcester's major businesses: Norton Company and the Riley Stoker Company.
Norton Emery Wheel Company
In 1885 Fred Harris Daniels was an original founder, stock holder and board member of Norton Emery Wheel Company, and after his death in 1913 (age 60) the estate he left to his wife Sarah Lydia Daniels and children were his holdings in Norton. In his autobiography he emphatically states that his work at Washburn and Moen (later American Steel and Wire, a US Steel company) was salaried only. He had no equity stake there. While he held numerous patents, all profits from those patents belonged to his employer, he gladly stated that he was amply happy with his salary (old English for highly paid).
What is Norton Company
Norton Emery Wheel Company was founded in Worcester in 1885. By 1962 it was known as Norton Company and it "went public". In 1988 it was purchased for cash by the French multi-national firm Sain Gobein.
Everything we rely on, food, housing, transportation, everything that powers this civilization, is possible only because of three things: petroleum, rubber and metal.
The machines that make the machines that grow and process the food, that make the 2 x 4s, roofing shingles, window and doors for the houses, that make the trucks that deliver all of that and cars and buses we use to go from our homes to the markets… are made of metal, lubricated with the petroleum and held together and tight with rubber: gaskets, o-rings, belts etc.
Without those three elements none of what we take for granted would be possible. Maybe in the future we will develop some heretofore unknown technology that will beam all that stuff to us in our organically grown homes but as of 1885, 1949 and 2019 that day hasn't arrived..
And this is where Norton Company comes into the equation: Abrasives. Today Norton Company is the world's largest manufacturer of abrasives and abrasive products, in fact since its founding in 1885 it has always lead in the industry.
Why Abrasives Matter:
To achieve the tolerances required to have the machinery work at the level of efficiency needed, abrasives are used. There is no other way to make that cam shaft, turbine blade, rotor, generator axle… without grinding or sanding it to the final dimension.
Henry Ford said: "The abrasive processes are basically responsible for our ability to produce cars to sell for less than a thousand dollars. Were it not for these processes these same cars would cost at least five thousand dollars, if indeed they could be made at all."
The Innovation:
The unique innovation of 1885 by a small group of Worcester Innovators was the envisioning of the transition from limited natural made abrasive products (sharpening stones, mill wheel stones) to unlimited man made industrial tools: grinding wheels and sand papers which were needed to revolutionize metal working.
The founding of Norton:
In the middle of the 19th century Worcester was the Silicon valley of its time. Worcester was a center of machinery, wire products and power looms and boasted large manufacturers: Washburn & Moen, Wyman-Gordon Company, American Steel & Wire, Morgan Construction. In this caldron of industrial revolutionary innovation our Great Great Grandfather Fred Harris Daniels was positioned in the middle of a sweet spot, working as an engineer at Washburn and Moen Company, the nations largest wire manufacturer.
In 1885 five men – Higgins, Jeppeson, Messer, Allen, Alden – saw the future and made an offer to buy Frank Norton's Pottery works. Frank made ceramic jugs, pots and bowls. With The FB Norton Kiln works the visionaries knew it would be an ideal place to make grinding wheels, to begin the innovation process. Frank wanted $20,000 for his factory on Water St. in Worcester and the men could not meet the total. So they asked Fred Harris Daniels to join in and he invested $2,000 which allowed them to close the deal. For his confidence FHD received shares in the new company.
the Founding of the Foundation:
All three sons inherited from their mother this Norton Company stock, and additionally, Clarence worked his entire career at Norton. Dwight worked there briefly after he graduated from Yale, and Harold held on to his share of Norton stock. Of course, all enjoyed the yearly dividends.
Norton was the Daniels family business, and from FHD's investment in 1885 came our family foundation in 1949.
Let's consider for a moment FHD's investment in 1885. Exactly who was he in 1885?
He was a 32 years old. He had not yet been promoted even to assistant general superintendent. He was a draftsman engineer. 12 years out of college. He had been married a short 2 years and they had only one child, Clarence, perhaps just a year old. $2,000 in 1885 had the buying power of at least $50,000 today, and a middle class home cost $3,000.
We will never know what was said but it's fun to speculate. Did he come home one day and say to Sarah: "Honey I mortgaged the house (took all our savings or the money you inherited) and gave it all to Milt and his chums cause they have a swell idea. Let's have more kids too!"
Who in their right mind at 30 yrs old would take apparently such a large shot in the dark? Only a true visionary would do that. I for one am pleased that at least some small part of my DNA came from Fred Harris Daniels, a man who was not only right place right time but more importantly was an abstract visionary. While there was no way he could foresee all the subsequent Norton innovations and growth, he knew it would be an extraordinarily good investment… enough (perhaps) to bet the farm on.
Answer to your final question:
Yes, if you had invested $50,000 dollars in the first Apple Computer IPO in 1980 (I personally was 30 then, with one child, and a salesman for Norton) you would have received 2,270 shares which with the splits over the last 30 years would become 127,272 shares today. At today's market price of Apple at $156 a share your investment would be worth $19,854,545 (not including dividends). Or if you prefer, if you invested $50,000 in Amazon, in its initial IPO in 1997, it would be worth $60,000,000 today. Wish I was as much a visionary as FHD in 1885… but alas!
Grantee Spotlight: Why Me
by Chris Eaton, G3
In the last months of her life, Sherry, a 13 year old battling cancer, with the help of her Dad started the non-profit organization called Why Me. As she was dying, she wanted to do something that would have a lasting value in the Worcester community. So in 1985 she and her Dad started Why Me, which helps children who have been diagnosed with cancer. The letters of WHY ME stand for Worcester Help for Youth, Memories Everlasting.
When a family hears the words, "Your child has cancer" it is devastating. Why Me offers a comprehensive approach to the entire family for every step of this difficult journey. They help families find the tools and assistance that they need to manage all of the challenges ahead. All of Why Me services are free of charge, and so that is why the Daniels Foundation is proud to have been able to award $10,000 to Why Me at the December 2018 meeting.
It will help the organization to provide fun family activities, outings, summer camp, and more, so that family can connect and find friendships that will help them through this difficult struggle. Why Me strives to meet the individual needs of each family during this critical time as they are coping with the pediatric diagnosis of cancer.
Board Profile: Wendy Andrews
by Wendy Andrews, G4
I joined the Board of Directors of the Daniels Foundation in December 2015, becoming the 3rd G4 on the Board and making the Clarence line a complete 1/3 of the Board. I grew up in the Worcester area and attended a great deal of the Annual Meeting "After Parties", so I was acquainted with other Board members and the Daniels family. I am the daughter of Meridith Wesby (G3) who was on the Board for many years. She retired in December of 2017. I learned about the great work that the Foundation does via her, and many of the programs that we fund now are her projects that she initiated. I look forward to continuing her work as well as contributing my own to the Board for many years to come.
A little background on myself: I was born in Worcester in June of 1965 to Meridith & Joseph Wesby. I am the granddaughter of Clarence W. Daniels , Jr. ( G2, deceased). I grew up in Holden, MA and attended Bancroft School until 5th grade. I graduated from Wachusett Reg. High School in 1984 and the University of Vermont in 1988.
I returned to Worcester and worked in the Wesby family bookbinding business for nearly 25 years. I was the 6th generation (Company started in 1845) and the 1st female of the family to get involved. I worked my way "up the ladder" to become President. But due to the computer age changing the way of the world, and printed matter becoming relatively obsolete, I closed the business in 2005. Since then I have been working in a range of different fields including the printing industry, electrical wire industry, as well as Assistant Barn Manager at the Stoneleigh Burnham School (my dream job). But due to an injury I was forced to leave.
I am married to my best friend, John Andrews, and we live in Greenfield, MA. We are heavily involved in the Loyal Order of The Moose. The Moose is a charitable organization that cares for its children at Mooseheart and its Seniors at Moosehaven. We also do at lot of fundraising events for organizations in Greenfield and the surrounding towns. At the present time I am the Social Quarters Manager, as well as assistant to the Administrator, and produce the monthly Newsletter for the Lodge. So that keeps me out of trouble and encompasses a great deal of my time.
I have no children of my own (still not old enough …lol) but I "inherited" my husband's 3 children when we got married. I just became a grandmother for the 2nd time on January 3rd, so I'm like a kid in the candy store when it comes to them. In my limied spare time, I love being outdoors working in my gardens, walking the bike path on the Connecticut River, and am an avid Patriots and Red Sox Fan!!! (Editor's postscript: Wendy predicted saying: Assuming the Patriots win the Superbowl and a 6th Ring!!)I am looking forward to more involvement on the Board and keeping this wonderful family Foundation going for many more generations to come!