17 Aug

August 2019 Newsletter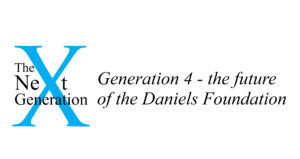 Grantee Spotlight: Tasks for Transit
Four proposals were discussed during the G4 Zoom conference call, all falling into the area of basic needs. During the call a decision was made to award money to Tasks for Transit. Tasks for Transit's mission is to provide transportation to the economically disadvantaged in greater Worcester so that they can access the services offered for them at the various charities and government departments in the Greater Worcester area, as well as get to and from medical appointments, job interviews or other similar needs.
The Daniels Foundation grant of $2,000 allowed Tasks for Transit to purchase single-day WRTA (Worcester Regional Transit Authority) bus passes in bulk. Their goal is to provide 260 bus passes per month free to the economically disadvantaged in greater Worcester.
Since 2015, TFT has dispensed 5,970 bus passes. They are an all volunteer organization with no employees and no paid contractors operating out of a donated office, with no rent, heat or other utilities expenses. They work collaboratively with a network of 26 carefully chosen partner charities who dispense the actual bus tickets. As needed, any partner charity can also ask for a 31-day pass. All these passes go to persons with no income or low income.
Our donation to Tasks for Transit immediately helped 26 other Worcester charities, and aligned well with our mission to "support sustainable, creative solutions to (Worcester's) most pressing societal challenges by funding programs and institutions that help people become more self-reliant in their lives and communities.
Daniels Family Reunion Followup
Follow the Money
Download this interesting article which chronicles the origin of funding for the foundation, courtesy of Bill Pettit. Fred Harris Daniels was no slouch!
Who are these people?
Here are copies of the family trees you saw at the reunion:
Family Reunion 2019: A rip snortin' time was had by all! Really! It was fun!
Check out some photos here.
Overview of the Daniels Foundation
This PowerPoint was presented at the Family Reunion, and details the current status of the foundation, what types of grants we support, what the G4 future looks like, and more. Feel free to email Fred Daniels with your questions, or call directly anytime (518-573-4109).